Ageless Beauty And Long Lasting Value
Having slate roofing on your Fulham home not only improves your property aesthetically, but also adds to its value. Fulham Homeowners with slate roofs have over the years learned to appreciate its durability and classic look. Now A1 Roofing Fulham gives you more reason to write your own love story with this remarkable roofing. Our customers in Fulham from homeowners to property developers have come to rely on our team of accredited and experienced roofing specialists to provide them with the top quality slate roofing systems that A1 Roofing Fulham is famous for. We have over a decade of experience giving quality service to Fulham customers, as well as possessing the required licenses and accreditation from the industrys regulating bodies. A1 Roofing Fulham have full insurance, use quality materials, and our workers are updated with the latest techniques in the industry in order guarantee customer satisfaction. For the first class quality of our materials and installation work, A1 Roofing Fulham offer reasonably priced rates.
Our Guarantee
---
Free site visit and survey
No hidden costs
British standards compliant
Fully Insured
Clean and efficient
Professional workmanship
Long Lifespan
Ask our long-term customers at A1 Roofing Fulham and they will attest that A1 Roofing Fulham gives the best value in town. Slate can hold its own when compared to other roofing materials in terms of lifespan. It can last as long as a century, which is by and large double the longevity of other roof types. As such, it is no surprise that their manufacturers have the confidence to give a 100-year guarantee. This is a good choice for those who intend to keep their homes within the family. It is resilient against even the most extreme weather conditions, will not gather mold or fungus, and have very low maintenance needs; saving you significant costs on time and money.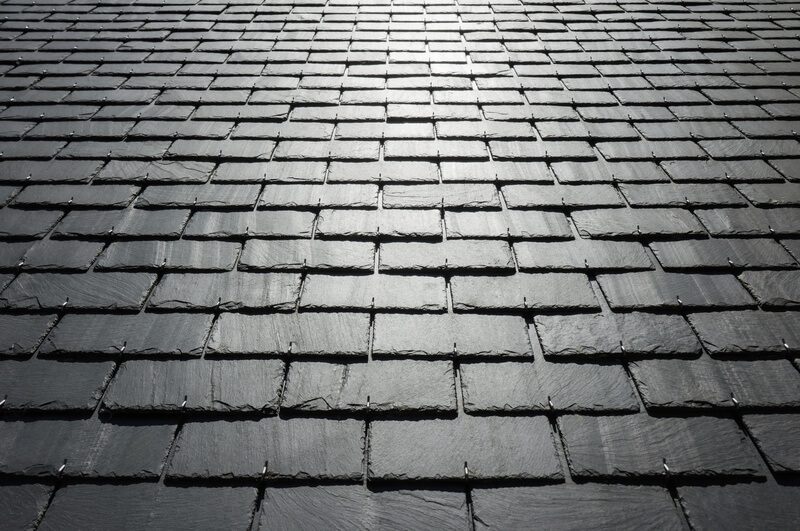 For your comprehensive slate roofing needs in Fulham, A1 Roofing Fulham customer care representatives are more than willing to assist thru 020 3633 6891. Avail of a free no obligation quote whenever you call to enquire on the roofing systems that A1 Roofing Fulham can provide you.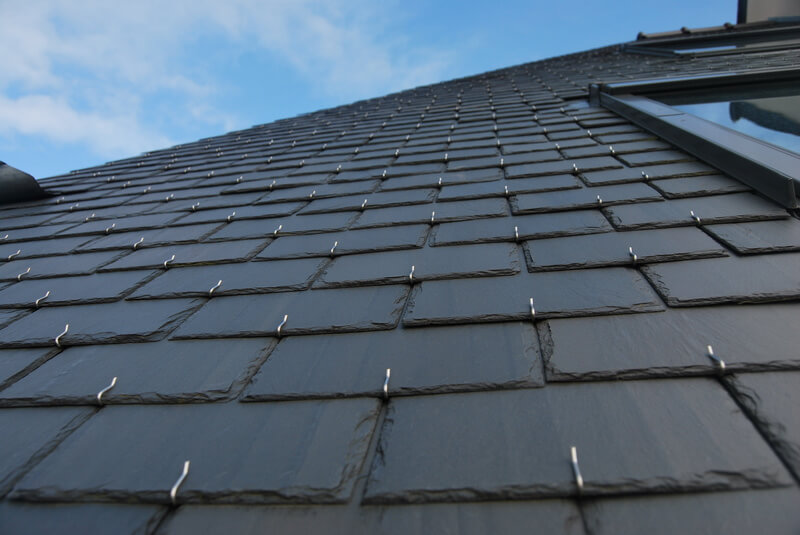 Why Slate Roofing Is The Best Thing You Can Do For Your Home In Fulham
There are those who would say that slate are heavy and can easily break, as well as cause roofing issues. While these points are valid, these are easily addressed when your roofing company has both technical expertise and solid experience in installation of slate roofs. With highly skilled roofing experts and with the aid of the latest in industry technology, A1 Roofing Fulham can take on these challenges so that customers will benefit from installing slate roofs.
Most homeowners love having a slate roof because they look naturally nice. Installing a slate roof tiles require expertise in order to ensure that this type of roofing system would fit a property regardless of its overall design. Slate roof tiles are available in several colours and textures, which you can also combine to suit your roof design goals. It is possible as well to personalise the design further by shaping the slate shingles according to your desired thickness and size. Regardless of the age of the property in Fulham, slate roofing retains its distinctive appeal.
Do You Need Help ?
Call Us Now On
Free Quality, Pre-installation Roofing Survey In Fulham
A1 Roofing Fulham will inspect your existing roofing system thoroughly in order to have a clear picture of your propertys roofing needs before we install your new slate roof. Through this, A1 Roofing Fulham are able to ensure that the new slate roof will be a good fit to your home.
Eco Friendly Roofing System
Because it lasts for a long time, it has minimal impact on the environment. Compared to other roofing types that require periodic replacement, this durability means that there is less need for regular replacement and thus minimising construction waste.
Increased Fulham Property Value
By providing various benefits in both form and function, slate roofing increase the value of a Fulham property. Give us a call today at 020 3633 6891 and our friendly customer service representatives will answer any question you may have on slate roofing and provide a free quote at no obligation.
Low Maintenance Toughness
One of the toughest stones, slate is also valued as a roofing material due to its fireproof and waterproof qualities. This toughness protects the home inside and out.
All Types of Roofing Work Undertaken
Do You Need Help ?
Call Us Now On
A1 Roofing Fulham Premier Slate Roofing Solutions In A1 Roofing Fulham
A1 Roofing Fulham provide a variety of slate roofing options to our customers. A1 Roofing Fulham can source and utilise recycled slate tiles to reduce costs for A1 Roofing Fulham customers as well as lessen the impact on the environment. But where A1 Roofing Fulham cannot access reclaimed slates due to the high market demands or choice of our customer, we offer the option of buying new slates from trusted and reliable sources from around the world. If you urgently need a slate roofing system for your home in Fulham, A1 Roofing Fulham can help provide quick and effective solution at the best value for money. Contact a A1 Roofing Fulham customer care representative at 020 3633 6891 for a free price quote with no obligation on slate roofing services.